Let the sun come on your patio
Patio enclosure Pergola Venti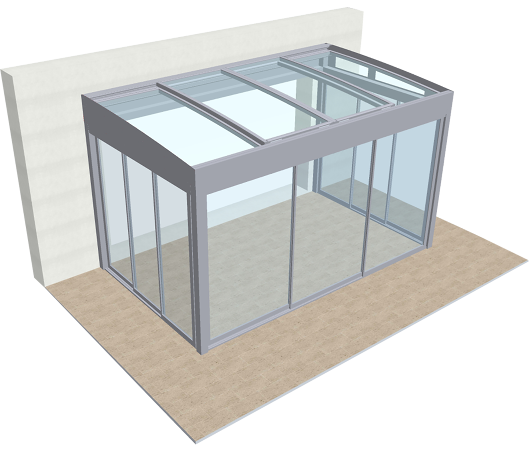 We present you a unique and exclusive patio for terrace enclosures, multifunctional bioclimatic system PERGOLA VENTI. Thanks to the roof's static resistance to snow, it is possible to use this patio system all year round. The multifunctional bioclimatic effect is mainly based on temperature regulation and air circulation in the inner space of the pergola. The temperature can be regulated by several independent systems. Through the openable transparent roof, the adjustable shading under the roof, the sliding side walls and also through the screening side blinds
Why Pergola Venti?
Custom made for your patio
Remote-controlled opening of the roof sections supports natural air ventilation
The integrated shading system is available in an electrically operated version
The variable design allows retrofitting with side sliding walls and other accessories such as LED light strips, screen blinds and more
Quick assembly, easy ordering
Solid thick-walled profiles
We provide expert installation, the system is also suitable for wooden buildings without loss of warranty
The enclosure is developed and manufactured by Alukov a. s. - Czech product
| | | |
| --- | --- | --- |
| CLOSED | SEMI-OPENED | OPENED |
| | | |
ACCESSORIES:
Integrated shading in the roof
Screening of glass walls - screen roller blind
Sliding glass walls - Clear system/ Frame system
Led strips
Technical specification
We manufacture and assemble PERGOLA VENTI for you made to measure:
max. lenght 7m
max. width 4 m
Roofing options:
Polycarbonate 6 mm Kasiglas (increased scratch resistance) with UV protection
CONNEX 44.2 or 55.2 or 66.2 depending on the height of the pergola.
Profiles:
Durable aluminium construction
Colours of the profiles
| | |
| --- | --- |
| | |
| Anthracite DB 703 | Antique brown komaxit |